"Conectándonos para resignificar la educación!" [Connect with us to bring new meaning to education!]
The next Flipped Learning Network-sponsored conference will be held in Bogotá, Colombia this fall on September 27 and 28. FlipTech LatAm will be hosted and organized by Universidad Jorge Tadeo Lozano and Institución Universitaria Colombo Americana (ÚNICA).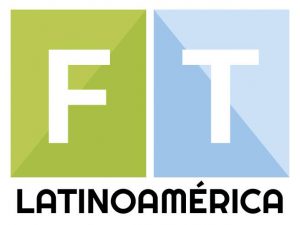 Academic Coordinator Carolina R. Buitrago says, "We will have Ken Bauer and Kate Baker as our international keynote speakers, but we will also have two incredible national ones. Dr Andres Chiappe and Ana Maria Roa will help make this conference amazing." Dr Chiappe is the Chair of the Iberoamerican Association of Research in Educational Technology and a Professor at Universidad de la Sabana. Ms Roa is the first Colombian woman to become a Google Certified Innovator.  
FlipTech LatAm will provide workshops and demonstrations to demonstrate active classrooms, including designated spaces to share regional educators' research into flipped learning and educational technology in their classrooms. These areas and sessions include a Pecha Kucha hour with the national flipped learning leaders and a networking space for participants to mingle. The main purpose of this conference is for the attendees to start relations that move the implementation of flipped learning and educational technology forward in their institutions. Participants are expected to arrive from within Colombia as well as Brazil, Mexico, Argentina, and many other countries including the United States.
"We entered the organization of the conference thinking that flipped learning was still at an incipient stage in Latin America, but we have learned, by reading the over 50 received proposals that Flipped Learning is kicking hard!" commented Carolina Buitrago. "There are a lot of implementations going on, research studies from teachers from all educational segments, levels and subjects, there are innovative ideas and implementations. We are up for a treat!"
The FlipTech LatAm conference is supported and sponsored by a growing list of companies such as Screencast-o-matic, Books & Books, Pearson Colombia, Scholastic, Avatics, and Edistribution.